About Media Matters
Founded in 2013, Media Matters International has been focused towards providing the best-in-class global media monitoring solutions for its clients worldwide. Our vision is to help companies and organizations grasp the bigger picture and remain one step ahead through our thorough sophisticated news analysis, knowledge of online communication systems and international workforce of analysts. The highlights of our company and solutions are based on the following three pillars:
Innovative technology
Using sophisticated technology specifically designed for advanced media monitoring & analysis allows us to deliver high quality products. We are at the service of our clients to draw on a large volume of data to analyze trends and progressions over a long period of time and from diverse angles.
Valuable insights
The diversity and scope of social media has presented new and exciting opportunities to enhance the reputation of your organization. Our technology and unique combination of measuring methods and, offers you the ability to deepen your understanding of your organization's presence on the web and more importantly, how to harness social media to optimize brand value.
Local knowledge, global search
Media Matters ensures its clients are always «in the know» with real-time access to summaries and translations of prominent local publications. Our global team of vigorous and talented analysts are proficient in European and Asian languages and can easily adapt to market requirements and the client's wishes.

Certified profesional (AMEC)
Because a computer can't make the subtle local and language differentiations that are needed, Media Matters believes that a proper media analysis relies on high quality human analysis by a local proffesional. 
Therefore our local media analysts are selected to have professional experience in the sector and required to do an extensive training course in line with the curriculum designed by the Association for Media and Communication Research (AMEC). In addition, every professional joining our global analyst workforce has a profile that, in addition to work history, includes feedback from past clients, skills test scores and portfolio.
Client service excelence
Our software and automated processes allow for super fast turn-around time and project implementation.

Our Team leaders with extensive experience in the Media Monitoring and Evaluation industry (ensuring quality and timely delivery). To safeguard your international standards at all times.

Our onboarding and client management support team delivers a fast query response speed, solving client issues up to the mark.

Our global coverage and localized processes, our team of 180+ local media analysts enable us to assist in 56 languages and different time zones to suit any clients' requirements.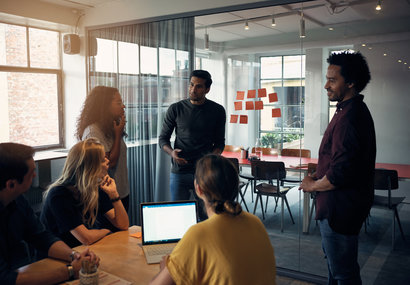 Transition your people
to our workplace 
More than once we collaborate with agencies to transition their media monitoring and evaluation department to our workforce in order for them to become clients themselves and benefit from the sheer productivity and cost advantages.
See our FAQ page or contact our client service team for more information regarding this matter.